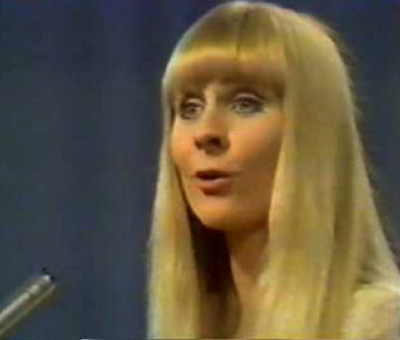 Claude Lombard
This 1969 eponymous LP by Belgian singer Claude Lombard is a startling document of melancholic psychedelia that foreshadows the sci-fi pop of Stereolab and early Broadcast by about 30 years. Half of the album sounds like an alternate universe where Françoise Hardy is singing the songs on Haha Sound or The Noise Made by People. The album's secret weapon is the Ondes Martenot, an early electronic instrument similar in sound to the theremin and used by the likes of Olivier Messiaen and Radiohead's Jonny Greenwood, among others. While Lombard's avant pop pedigree seems a bit odd next to other teenage yé-yé stars of the era, it's worth noting that she also worked with noted composer Luciano Berio.
"There's a haunted quality to these songs and the results are simply breathtaking: 'Sleep Well' in particular sounds like a French-language ancestor to Broadcast's 'Echo's Answer', while the oscillations and skittering polyrhythms of 'L'Usine' recall contemporaneous work made by the Silver Apples. Lombard's album is one of a kind, a perfect snapshot of a moment where vanguard meets zeitgeist, pushing the art song into pop territories while enlightening pop fans to the complexities of the avant garde. Quite simply, this is a forgotten Francophile masterpiece." - FACT Magazine
Your shopping cart is empty.